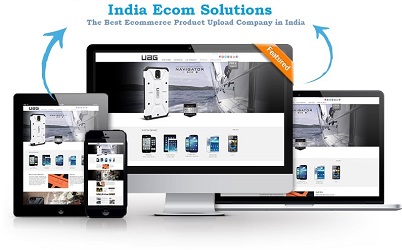 What types of data entry tasks ecommerce companies should outsource?
The biggest challenge e-commerce retailor­ face is to keep their products listing and information updated. Since there are many types of categories and sub-categories of products, these websites require a great attention and accurate data or product entry services. Herein, e-commerce data entry service providers play a vital role by helping e-commerce businesses in managing their products online.
Types of Data Entry Should Outsource:
Product Data Entry: You can outsource Product data entry tasks like new product entry, category management, upgrading SKU code, details related to pricing, shipping dates and rates, along with specifications and many more.
Image Data Entry: Image data entry includes image conversion and image data entry along with tagging. Images play a crucial persuasive role for online shoppers to get the maximum sales.
Catalog Data Entry: Catalogs plays a very crucial role; since it educates the users about your product or service by putting the products on a display. A very effective online cataloging enables an easy categorization of products, along with product descriptions and relevant images. Therefore, it heightens visibility of your store.
Content Data Entry: Giving a very precise and convincing description of products or services is the very first step to provide the customer a clear picture of what you actually offer.
Order Management: While online ordering is favored the most these days among shoppers, there still are customers who prefer to pick up their phone and place an order.
For more information, reach out to eCommerce data entry company – India Ecom Solutions