Benefits of Finding a Specialized Magento Bulk Data Upload Service Provider
As an e-commerce business owner with a store built on the Magento platform, hiring a service provider with proficiency in data management on this CMS can prove be a practical option. With thousands of products that need to be uploaded and managed on the Magento shopping cart, hiring a professional team allows you to easily run the website with more efficiency and make profits along the way.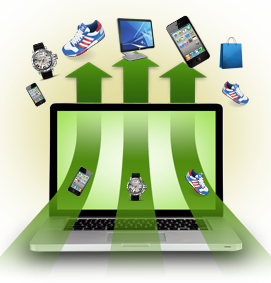 Magento product data entry experts come with hands on experience and knowledge to handle all kinds of online stores. All you need to do is discuss your requirements and the specifications of the project and leave the rest for their experts to manage. These data entry professionals are proficient in generating attributes and sets for all kinds of products.
Commonly, the services one can avail from these companies include –
Configurable products
Bundle products
Simple products
Grouped products
Complex products
Outsourcing these services is nothing less than a blessing for most online store owners. Here are a few reasons why –
Businesses are able to save considerable time and effort that can be otherwise utilized in other core areas of business strategizing.
Experts that only work on such projects are much more proficient in efficiently uploading complex content such as product description, features, colors, quantity, specifications, price, SKY, images and shipping details among other information.
With the help of invested software and applications, businesses are able to leverage the service provider's infrastructure to extract required product information as hard copy files, PDF catalogues and other online formats.
All in all, outsourcing companies offer to businesses the right skills and experience that is achieved by working round the clock on a niche service. With the help of world class infrastructure and the use of latest technologies dedicated to product information management it is possible for them to deliver high quality accurate results.